Seminars for: Motivation, Business and College
By Michael Solomon, Business Consultant and Bestselling Author
It isn't often a powerful speaker, with an amazing life's story, who is a business consultant, political pundit and bestselling author comes along who has the motivational influence to make you think far outside the box and help you to take your business, career or personal relationships way beyond the next level. Michael Solomon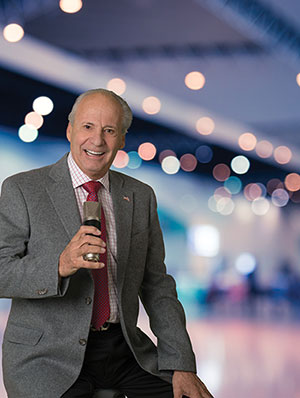 Business and career motivational expert Michael Solomon, known as the 'Motivator', is that speaker. Known for his notorious wit and entertaining, personalized programs and seminars, Michael provides keynote addresses and breakout conferences for corporate events and association meetings that are humorous, inspirational and full of proven research results on what the most successful do differently.
His powerful stories and unusual wit that engages his audiences will make you laugh, remind you that you matter and show you how to see beyond your problems. He will show you how to stand taller than anyone in the crowd.
Funny, quick witted and entertaining you will be astonished at how much information you will receive from his motivational seminar presentation. His energy level will blow you away. Michael's wit and stories bond it all together.
Michael's talks will ignite and invigorate your staff from the janitor to the CEO. He will inspire your people to explode into becoming high achievers.
He has inspired thousands of people with his matchless blend of keynote appearances and workshops. His genuine, down to earth messages are sure to embolden your group, bring them to the edge of their seats, laughing, engaged, enlightened and begging for more.
All meetings need a commanding Motivational Speaker, Michael Solomon is that speaker. He will work with you to customize a critical message that will influence, entertain and enlighten your group.
Defined as "The Motivator" Michael merges his entertaining and enlightening presentation style into today's relevant subject matter.
If you have seen many motivational speakers, and believe your people have heard it all, now is the time for something fun, fresh, daring and different.